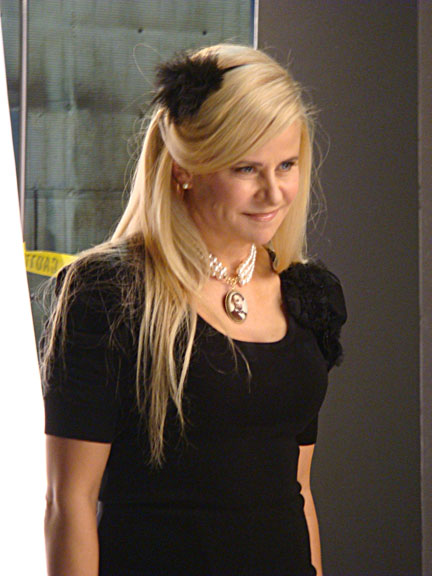 Well we certainly are proud that Tracey Ullman went out on the search and found our own Abe "the babe" Lincoln pendant necklace. We're pretty pumped.You can see her and him on Tracey Ullman's "State of the Union" on the Showtime cable network, starting this January.
Tacey plays Megan McCain and looks beautiful woth our boy Abe.
If you want your own Abe you can visit our ETSY website and find him there. Besides the Abe Pendant, we have Abe Brooches, Rings and Earrings. You can be fully presidentially accessorized.